Class Date/Time
Tuesday, December 5, 2023 - Friday, December 8, 2023
10:00am-6:00pm Eastern US
Class registration will close on Monday, December 4, 2023.
Registration Includes
One registrant log-in to the live sessions
Electronic student materials
Class Format - Virtual
ASA is offering the opportunity for students to attend this class live via the internet as a remote participant.
Class Schedule
Times Listed in Eastern US
Day 1 - Tuesday, December 5, 10:00am - 6:00pm
Day 2 - Wednesday, December 6, 10:00am - 6:00pm
Day 3 - Thursday, December 7, 10:00am - 6:00pm
Day 4 - Friday, December 8, 10:00am - 1:00pm (Final Exam)*
*The final exam will be administered and proctored the day after the last class on Friday, December 8th. Exams are no longer provided in a written format and students MUST have a personal laptop or computer device to complete the secure online exam. For any exam questions or technical/logistic concerns, contact education@appraisers.org. More detailed information will be provided before class concludes.
Please note: Partial credit will not be awarded for this offering. Students must participate in all the live session(s) virtually or in-person to complete the course and receive full credit following successful completion of the final exam. The virtual session(s) will not be recorded and/or made available after class.
Continuing Education (CE) Credit
Class provides 32 ASA CE Instructional Hours and 3 Exam Hours.
Course Description
This course was developed to introduce the machinery and equipment (MTS) appraiser to performing valuations for financial reporting purposes.
This is an advanced course for appraisers who already have an understanding of basic appraisal theory, terminology and the various approaches to value.

Topics to be covered include:
Terminology and Theory of appraisals performed for financial reporting
Appropriate accounting standards and how they apply to the MTS appraiser
The valuation team and how the MTS appraiser can contribute to the overall team valuation
The reasoning behind financial reporting valuations
Applicable value premise and how to properly utilize it in your report
Goodwill, negative goodwill and impairment
Tools to use when working with fixed asset records
Various advanced coat approach and sales comparison tools and how to utilize them
Building a simple excel based valuation model
The audit review process and how best to approach it from the standpoint of an MTS appraiser
*Accredited MTS Members who took the ME201-204 courses for accreditation purposes may not retake the courses for reaccreditation/continuing education (CE) credits. Those who have not previously completed these courses must successfully pass the associated exam to receive ASA reaccreditation/CE credit. No reaccreditation/CE credit will be awarded for the audio version of this course.
Instructional Methods
Methods include lectures, discussions and individual/ group exercises and assignments.
Course Audience
Appraisers and/or other experienced professionals who work for a bank, financial institution, leasing or insurance company and are involved in or need to have an understanding of the valuations of machinery and equipment for financial reporting purposes.
Required Reading
Chapter 9: Valuations for financial reporting purposes and Appendix I: Valuation process for financial reporting ( Valuing Machinery and Equipment, 4th Edition)
Other articles to be provided prior to the course.
Learning Level
Advanced. The student should have already passed ME201 to ME203.
Continuing Education and Contact Hours
32 Hours of CE are provided upon completion of the course (including exam hours).
Additional Information
ASA-accredited members (AM, ASA, FASA) who would like to attend this class will receive a 50% discount. This discount will be automatically applied at checkout.
eMaterials
All course materials included with your registration are PDF Download Only items made available to students prior to the start of the class and are not for resale or distribution. All downloadable class materials are accessible via your class Handouts tab. Once eMaterials have been posted for download, the class is no longer refundable.
Accessing eMaterials
eMaterials are provided electronically in PDF format and posted to the class within class Handouts tab for all registrants to securely access prior to the start of the class. Attendees should come to class prepared with an electronic or printed copy of all eMaterials to use as a reference. OnDemand course registrants receive access to materials immediately following registration.
PDF course materials are presented in color, are bookmarked, and comment enabled. When opting to print downloaded materials, it is recommended that personal print settings be adjusted to print in black and white (or grayscale) and consider printing double-sided on recycled paper.
Certificate of Completion
Please allow 5-10 business day following successful completion of the course or final exam to receive a formal status notification and access to a certificate of completion. The certificate will be available to view and download/print from within the class Certificate tab.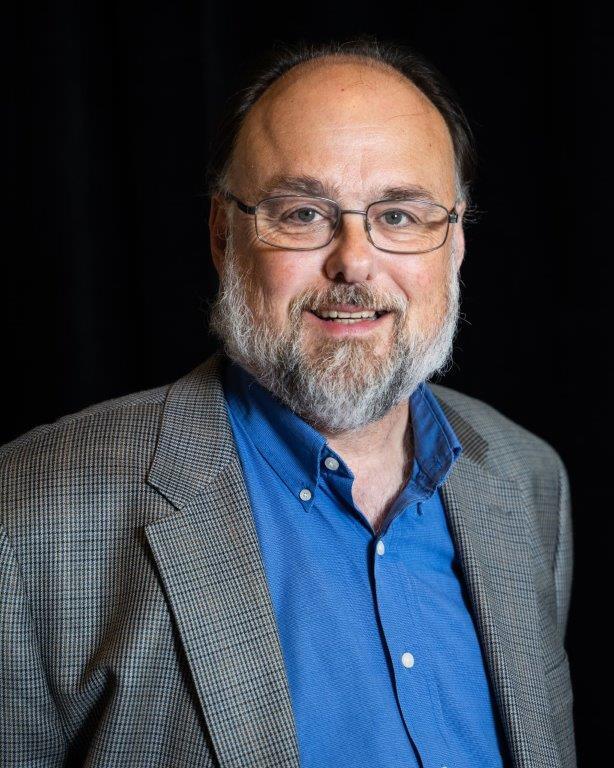 Douglas Krieser
Managing Director
Valcon Partners, Ltd.
Douglas Krieser, ASA FRICS has performed valuations for over 34 years. He is the Managing Director at Valcon Partners, LTD. He is a Past-President of the American Society of Appraisers (ASA), the past Chair of the Board of Examiners, has served on the MTS Committee and on various committees and task forces for both the ASA and the Appraisal Foundation. He has been teaching and writing ASA courses, webinars and presentations for over 18 years.
The majority of his career has been spent performing valuations for financial reporting, ad valorem tax and litigation purposes. Mr. Krieser has performed and supervised valuations throughout the United States, Europe, Asia, and South America. In addition to his valuation experience, Mr. Krieser is regarded as an expert witness and has testified in several states regarding personal property tax matters and in federal bankruptcy court.
In addition to authoring articles for various value-related publications and being a contributing author to various textbooks published by the ASA, Mr. Krieser has presented at national conferences on a variety of valuation and regulatory related topics.
In addition to his membership in the ASA, Mr. Krieser is a Fellow of The Royal Institution of Chartered Surveyors.
$i++ ?>
Financial Assistance
ASA's Educational Foundation recognizes students who choose to invest their time in appraisal studies by providing assistance to students demonstrating a financial need. Please visit the Educational Foundation's webpage for more information and to download an application.
Key:

Complete

Next

Failed

Available

Locked
This course was developed to introduce the MTS (machinery and equipment) appraiser to performing valuations for financial reporting purposes.
In the course of the three days, we will review:
The applicable terms and definitions (throughout the course)
The Appropriate Standards, which include:
ASC 805
ASC 350
ASC 360
ASC 820
•The makeup of the Valuation Team

•The MTS Appraiser in valuations for Financial Reporting

•The reasons why these valuations are performed in the first place

•The applicable Value Premise under various Standards


•Goodwill, Negative Goodwill and Impairment
•How to deal with accounting and fixed asset records (i.e., issues to look out for)

•Approaches to Value (i.e., Cost Approach, Sales Comparison Approach, and Income Approach) and the approaches typically utilized in valuations for financial reporting


•Various cost and sales comparison tools and how to utilize them
•A sample Excel-based valuation model

•The audit review process