Tuesday, February 14, 2023 - Friday, March 3, 2023
Description
Course Description:
Demand is high for appraisal litigation support services, creating great opportunities for valuation experts who have the relevant and specialized knowledge to help attorneys and courts of law understand complex appraisal issues. Participants on this course will understand the demands of litigation support, hands-on practical skills, and resource materials they can use and refer back to, for years to come. This interactive, online class includes an overview of the court system, the mechanics and stages of litigation cases, and how the expert's role changes at each stage. This course covers the practical details of how to start, build, market, and run a successful expert witness appraisal practice. The course also covers the following:
Expert appearances for mediation, settlement conferences, insurance disputes, tax appeals, and more
Hands-on testimony practice
The anatomy of a lawsuit and how the court system works
Key marketing strategies
Retention of an expert assignment
Traits of a good expert
Proper disclosures
Ethical requirements
Communications with counsel and litigants
Handling records and evidence relative to discovery
Course Audience and Pre-Requisites
AR202 is the second POV course in a 4-course series (201-204) for those seeking the AM or ASA designation in ARM. We recommend you take the classes in order but it is not required with the exception of those who already have an ASA and are earning another designation in ARM (meaning they must take 201 and 204).
Course Development
AR202 was designed and created through the collaboration of a wide group of legal professionals and seasoned experts who understand the specific issues related to litigation valuation cases.
This class will be taught by a live instructor over the course of TWO days a week, over THREE weeks, with an online exam.
Students will meet virtually with the instructor over the internet and will engage in discussions and classroom exercises.
Class Schedule
SESSION 1 - Tuesday, FEBRUARY 14 | 10:30 AM- 2:30 PM
SESSION 2 - Thursday, FEBRUARY 16 | 10:30 AM- 2:30 PM
SESSION 3 - Tuesday, FEBRUARY 21 | 10:30 AM- 2:30 PM
SESSION 4 - Thursday, FEBRUARY 23 | 10:30 AM- 2:30 PM
SESSION 5 - Tuesday, FEBRUARY 28 | 10:30 AM- 2:30 PM
SESSION 6 - Thursday, MARCH 2 | 10:30 AM- 2:30 PM
EXAM - FRIDAY MARCH 3 | 10:30 AM- 2:30 PM
Special Pricing
ASA-accredited members (AM, ASA, FASA) who would like to attend this class can receive a 50% discount. Pricing is reflected at checkout.
Virtual Class Registration Includes
One registrant log-in to the live sessions
Downloadable course materials to include a Student Manual and any additional handouts i.e. administrative/exam guidance, if applicable. All course materials are PDF Download Only items made available to students prior to the start of the class and are not for resale or distribution.
Attendance
This is a highly interactive class. Registrants must participate in the entire class (all class sessions) with cameras turned on in order to sit for the exam and receive a certificate following successful completion of the exam. The class will not be recorded or provided as an archive per accrediting body guidelines.
Final Exam
All exams will be conducted through ASA's online exam platform on MARCH 3. Successful completion of the exam is required in order to pass the class. Students must complete the online exam within 21 days after the class concludes. Further exam instructions and guidance will be provided within the eMaterials once available.
Certificate of Completion
Please allow 10-15 business days following successful completion of the exam in order to receive a certificate of completion via email notification. The certificate will be available for download under "My ASA Courses" on the ASA website (login required).
Download and Save or Print eMaterials
Attendees should bring to class either an electronic copy (loaded on a laptop or mobile device) or a print copy of all course handouts to use as a reference. All course eMaterials are in an Adobe PDF format which can be viewed using the free Adobe Reader application. eMaterials are presented in color and are bookmarked and comment/typewriter enabled. When opting to print eMaterials, it is recommended that you adjust the print settings to print in black and white (or grayscale) and consider printing double-sided on recycled paper.
Financial Assistance
ASA's Educational Foundation recognizes students who choose to invest their time in appraisal studies by providing assistance to students demonstrating a financial need. Please visit the Foundation's webpage for more information and to download an application.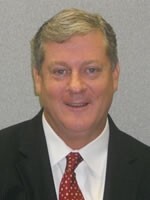 J. Mark Penny
J. Mark Penny, FASA, IA, ARM-BV is an accredited appraiser who lives and works outside of Philadelphia, PA. He has served in numerous capacities in ASA at the Chapter level, with the Business Valuation Committee and on the ASA's Board. ASA was privileged to have him as the International President in 2013-2014 and he currently serves as Chair of the ARM Committee and as Treasurer of the ASA Education Foundation.
$i++ ?>

Terri Lastova
$i++ ?>
Key:

Complete

Next

Failed

Available

Locked
Join Virtual Class Session 1
02/14/2023 at 10:30 AM (EST) | 480 minutes
02/14/2023 at 10:30 AM (EST) | 480 minutes
Join Class with the provided link. You MUST attend class with your camera on.
Join Virtual Class Session 2
02/16/2023 at 10:30 AM (EST) | 480 minutes
02/16/2023 at 10:30 AM (EST) | 480 minutes
Join Virtual Class Session 3
02/21/2023 at 10:30 AM (EST) | 480 minutes
02/21/2023 at 10:30 AM (EST) | 480 minutes
02/23/2023 at 10:30 AM (EST) | 480 minutes
02/23/2023 at 10:30 AM (EST) | 480 minutes
02/28/2023 at 10:30 AM (EST) | 480 minutes
02/28/2023 at 10:30 AM (EST) | 480 minutes
03/02/2023 at 10:30 AM (EST) | 480 minutes
03/02/2023 at 10:30 AM (EST) | 480 minutes
| Access Date | Quiz Result | Score | Actions |
| --- | --- | --- | --- |