2022-2023 7-Hour USPAP Update for Personal Property, Gems & Jewelry, and Machinery & Technical Specialties - September 10, 2022
Class Date/Time
Saturday, September 10, 2022
9:00am - 5:00pm Eastern US
In-Person Registration Includes
AM and PM beverage breaks
Electrical outlets for laptops/electronic devices
Downloadable course materials:

2022-2023-Student Manual
2022 Reference Manual
Any additional handouts i.e. administrative/exam guidance, if applicable
Online Registration Includes
One registrant log-in to the live session on September 10, 2022
Downloadable course materials:

2022-2023-Student Manual
2022 Reference Manual
Any additional handouts i.e. administrative/exam guidance, if applicable
Important note: There is not a new USPAP book for the 2022-2023 USPAP Update courses, so this course will use the same USPAP book that you received when you took the 2020-2021 USPAP course. You must bring your 2020-2021 USPAP book to this class. If you no longer have a copy of your USPAP book, ASA members can purchase a copy of the book here and non-members can purchase a copy here.

All course materials included with your registration are PDF Download Only items made available to students prior to the start of the class and are not for resale or distribution. All downloadable materials are accessible via your education dashboard (login required). Once eMaterials have been posted for download, the class is no longer refundable.
Class Format
2022-2023 USPAP Update for Personal Property, Gems & Jewelry, and Machinery & Technical Specialties is being offered as a hybrid class, meaning students can attend in-person in Tampa, FL or online via Zoom. Virtual students share the same education experience as the students in the classroom and participate live just as if they're attending physically.
When registering, please select the appropriate registration type - in-person or virtual. Virtual attendees may also want to review the Hybrid Class FAQ before registering.
Continuing Education (CE)
Class provides 7 instructional hours
Course Description
What is USPAP?

USPAP stands for "The Uniform Standards of Professional Appraisal Practice" and is published by The Appraisal Foundation (TAF) headquartered in Washington, DC. In 1989, Congress enacted the Financial Institutions Reform, Recovery, and Enforcement Act (FIRREA), which authorized TAF as "THE" source of appraisal standards and appraiser qualifications. "USPAP is the generally recognized ethical and performance standards for the appraisal profession in the United States" and was adopted by Congress in 1989. USPAP contains standards for all types of appraisal services, including real estate, personal property, business and mass appraisal. USPAP is updated every two years providing appraisers with the information they need to deliver unbiased and thoughtful opinions of value.


What is the 7-Hour USPAP Update Course for Personal Property?

The 7-Hour USPAP Update Course for Personal Property will familiarize users of USPAP Standards 7 and 8 (GJ, MTS and PP) with recent, significant revisions to USPAP that impact every practicing appraiser in the personal property arena. In addition, the course confronts some of the regularly misunderstood concepts in USPAP and reviews their application through the use of other communications published by the Appraisal Standards Board. This course will meet current USPAP continuing education requirements established by the Appraisal Foundation for GJ, MTS and PP appraisers.

Who should attend?

Individuals who have completed the full 15-hour USPAP course and only require updated information, specifically PP, GJ and MTS professionals.
Important note: This course does not meet the Appraisal Foundation's USPAP continuing education requirements for Real Property appraisers. This course will not be accepted by state real property licensing boards or for CE credit for state licensing of real property appraisers. This course may be used to meet qualifying USPAP requirements for beginning Real Property students who are seeking state certification, however, it is the responsibility of the student to verify acceptance of this course with his/her state prior to registering.


Learning Level
Fundamental


Learning Outcomes
Upon completion of this course, students should be able to:
Prepare appraisals in full compliance with the current Uniform Standards of Professional Appraisal Practice;
Utilize the new definitions in USPAP in appraisal preparation;
Recognize how the changes in USPAP will affect appraisal reporting;
Identify many of the current problems faced by personal property appraisers and how to use USPAP to solve and/or better handle them.
eMaterials
All course materials included with your registration are PDF Download Only items made available to students prior to the start of the class and are not for resale or distribution. All downloadable materials are accessible via your Education Dashboard (login required). Once eMaterials have been posted for download, the class is no longer refundable.
Accessing eMaterials
eMaterials are provided electronically in PDF format and posted to the class within the Education Dashboard for all registrants to securely access prior to the start of the class. Attendees should come to class prepared with an electronic or printed copy of all eMaterials to use as a reference. OnDemand course registrants receive access to materials immediately following registration.
PDF course materials are presented in color, are bookmarked, and comment enabled. When opting to print downloaded materials, it is recommended that personal print settings be adjusted to print in black and white (or grayscale) and consider printing double-sided on recycled paper.
Certificate of Completion
Please allow 5-10 business day following successful completion of the course or final exam to receive a formal status notification and access to a certificate of completion. The certificate will be available to view and/or download from within the class listed in your Education Dashboard.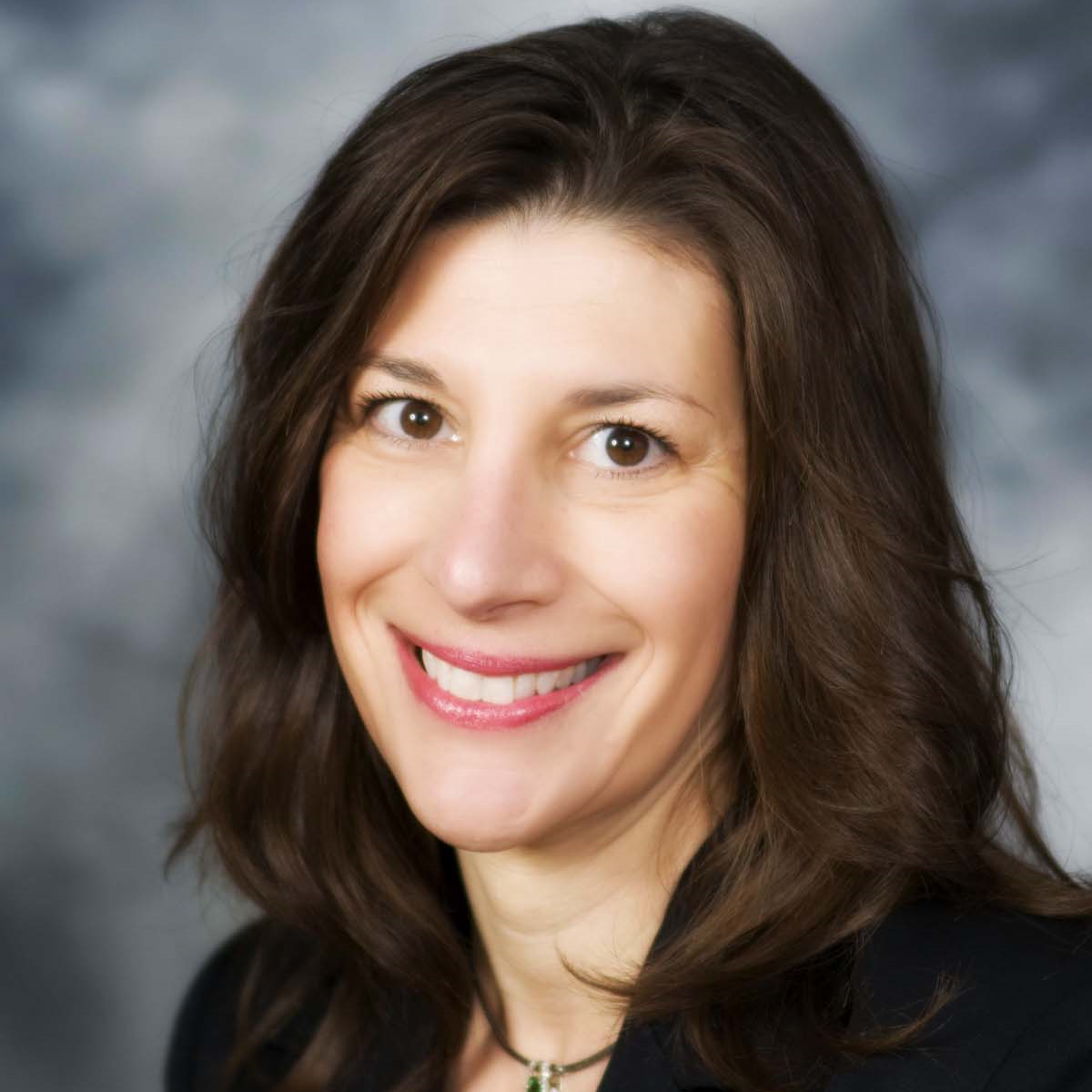 Mona Miller
Director
Pacific Gem Lab

Ms. Miller is the Principle/Director of Pacific Gem Laboratory in Portland, OR, since 1989. Pacific Gem Laboratory specializes in Gem & Jewelry Appraisals, Forensic reports, and Consultation services. She has worked in the jewelry industry since 1981 as a buyer, retailer, appraiser, and educator.

Ms. Miller is a Fellow of the Gemmological Association of Great Britain (FGA), Graduate Gemologist (GG) from the Gemological Institute of America, Fellow of the American Society of Appraisers (FASA), and an Independent Certified Gemologist Appraiser (ICGA) with the American Gem Society, among many other associations . She has held many positions within ASA, including Regional & Discipline Governor, Chair of the International Education Committee, Chair of the Gems & Jewelry Education, Chair of the Compeer Liaison Task Force and Chair of the ASA Educational Foundation for 12 years. Currently the Chair Constitution & By-law Committee.
In addition Ms. Miller is an adjunct professor at multiple Universities, which she developed and teaches Gem & Jewelry valuation and specialty classes, along with ASA's Principle of Valuation classes PP/GJ201,202,203, GJ205 & GJ216 along with International valuation classes. She is also a Certified USPAP Instructor for The Appraisal Foundation and Certified Instructor for Oregon and Washington Insurance Professionals.
Ms. Miller is a highly respected within the industry as an appraiser, mentor and educator in the Gem & Jewelry Appraisal Profession, works with the public, insurance companies, the legal profession, and Government Agencies. Her specialty is period and antique jewelry.
$i++ ?>
Please do not purchase non-refundable airline tickets until you receive your official course confirmation from ASA.
Hotel
JW Marriott Tampa Water Street 510 Water St, Tampa, FL 33602 +1 (813) 221-4950
Located in the vibrant Water Street neighborhood of downtown Tampa, JW Marriott Tampa Water Street offers an elevated hospitality experience for the 2022 ASA International Conference (ASAIC22) attendees. Luxurious guest rooms and suites provide stunning cityscape and water views, featuring modern décor and elegant touches.
And just steps outside the hotel enjoy beautiful waterfront views and feel the warm sun along the Tampa Riverwalk. This 2.6-mile walk runs along the Hillsborough River to the Garrison Channel. From the bustling Heights Market at Armature Works, to the Sparkman Wharf, visitors can walk, bike, or take a scooter down the Riverwalk stopping at one of the many attractions, bars, or restaurants. At night, witness the colorful lights that bring the Riverwalk to life.
Special Group Rate: $199 single/double
Reservation Cutoff Date: Tuesday, August 16, 2022 (11:59pm ET)
Reservations made after the cutoff date will be subject to availability and current room rate. To make hotel reservations online, visit the ASA dedicated hotel reservation site. To make reservations by phone, contact Marriott reservations at 1 888 789-3090 or +1 813-221-4950 . Be sure to mention 2022 ASA International Conference to receive the group rate.
Parking
Valet Parking: $32/day (rate as of March 2022). Attendees receive a 20% discount on parking.
Travel/Airport
Tampa International Airport services Tampa, FL.
Transportation
Uber and Lyft
Approximate minimum one-way charge is $24. Service can be accessed via mobile app. Be sure to check pickup locations for your specific arrival terminal. (Rates will vary based on traffic conditions).
Taxi
There is a flat rate of $30 from Tampa International Airport to all downtown properties. Approximate charge from JW Marriott to Tampa International Airport is $24. (Rates will vary based on traffic conditions.)
Rental Car
All major rental car companies are located at on-airport or at remote facilities. Access to on-airport rental car providers is available by taking the SkyConnect train from the Main Terminal. Remote bag check is available for most domestic passengers. Service is available daily from 5 a.m. until 7 p.m.; must arrive at least 90 minutes prior to scheduled departure. Please note hotel parking charges are not included with guest room fees.
Key:

Complete

Next

Failed

Available

Locked