12th Annual ASA Equipment Valuation Conference
Includes a Live Web Event on 06/07/2023 at 12:00 PM (EDT)
More About This Event
ASA Member Price: $325 | Non-Member Price $425
Wednesday, June 7, 12:00 - 5:30 PM ET
Equipment appraisal is evolving, are you? Join us for the 12th Annual ASA Equipment Valuation Conference Technology and learn about emerging trends and technologies that impact the way we look at equipment and how these advances can impact your valuation decisions.

This event offers up to 6.2 hours of ASA CE and CPE credit.
Conference Chair
Michael A. Salvadore Jr., ASA-M&E/MTS
Kingfish Capital Advisors, LLC
Conference Session Platform
This virtual conference is being held via Zoom. Please be sure to review Zoom's System Requirements. See the Event Access tab to join the live virtual conference after registering.
Sponsors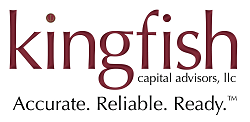 Sponsorship Opportunities

For more information view our Sponsorship Prospectus.
---
Agenda
12:00 - 12:10pm

Welcome & Update

Michael A. Salvadore Jr., ASA-M&E/MTS, CEA, SPA, MPPA | Kingfish Capital Advisors, LLC
William M. Engel, ASA-MTS | Strategic Asset Management
Johnnie White, CEO/Executive Vice President | ASA

12:10 - 1:00pm

Economic Update

Leslie Preston, Managing Director & Senior Economist | TD Economics
Kick off the conference with an overview of the current state of the economy, recent trends, and forecasts for the future.


1:00 - 1:50pm

Printing Equipment

Frederick T. Moss, Vice President | Advanced Print Techologies
This session will offer insight on how to identify various types of printing presses, including web offset and Gravier. Attendees will also learn how to assess the condition of equipment, and how to identify the various support and related printing equipment, including book, binding trimming and more.

1:50 - 2:00pm

Break




2:00 - 2:50pm

Key Features of Forklifts and the Forklift Market

Doug Roberts, Equipment Sales Director | Atlas International Lift Trucks
This session will provide an overview of what information to collect, how to identify a forklift and its features, along with a discussion of the forklift market including gas, diesel and electric.

2:50 - 3:40pm

Electric Buses and Charging Infrastructure

Stephen P. Cofta, Regional Sales Director, NE | Proterra, Inc.

3:40 - 3:50pm

Break




3:50 - 4:40pm

Recent Technology and Automation Trends in the Machine Tool Industry and Resulting Valuation Considerations

John Lawton, CEA, President AMEA | General Manager/Founder Machineused.com
Demand is increasing for machines that can hold tighter tolerances, and produce mirror-like finishes. Lack of employees is also creating a rapidly growing market for automated or automation on machinery. Gain insight into what you should consider when determining a value on this type of equipment from the perspective of a Machinery Dealer / Auctioneer / Appraiser.

4:40 - 5:05pm

Drag/Surface Finishing Equipment

Join us and explore new technologies in surface finishing equipment, how to size, where to look for depreciation in equipment and what the current market is for surfacing equipment.

5:05 - 5:30pm

Medical Equipment Identification

Bryan Nudelman, co-President | Peak Medical Solutions
Jonathan Bloom, co-President | Peak Medical Solutions
Peak Medical will provide an overview of how we identify specific information in order to determine the fair market value of pre-owned medical equipment.
Agenda subject to change.
Components visible upon registration.